Without a space for ourselves we are not able to be ourselves, a simple and profound observation, formulated by the writer Virginia Woolf
and adopted by Katja Pudor as the starting idea for her installation. A sacred space, a cell of creative seclusion. Pudor imagines herself
in this space of reflection and production, drawing on large-format sheets that hang from the ceiling here like fragile protective covers,
skins or walls of a fragile dwelling, a space in space emerges, mobile and fragile. A spiritual space, with traces of physical presence.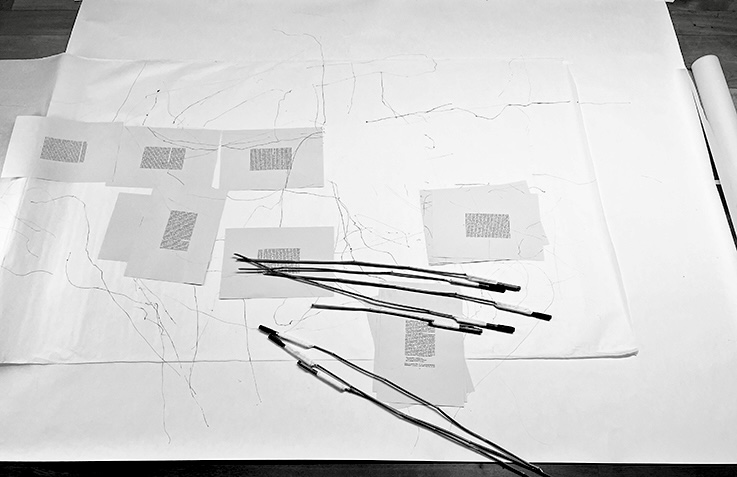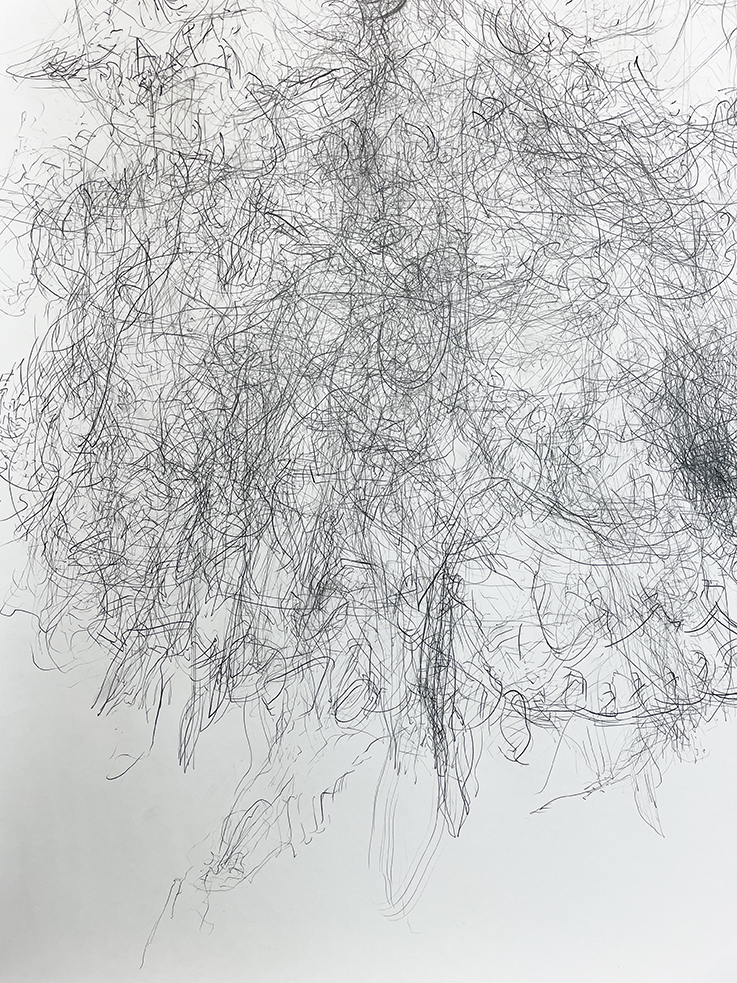 My Sacred own Space, 2021, detail, graphite pencils on paper, 270 cm x 100 cm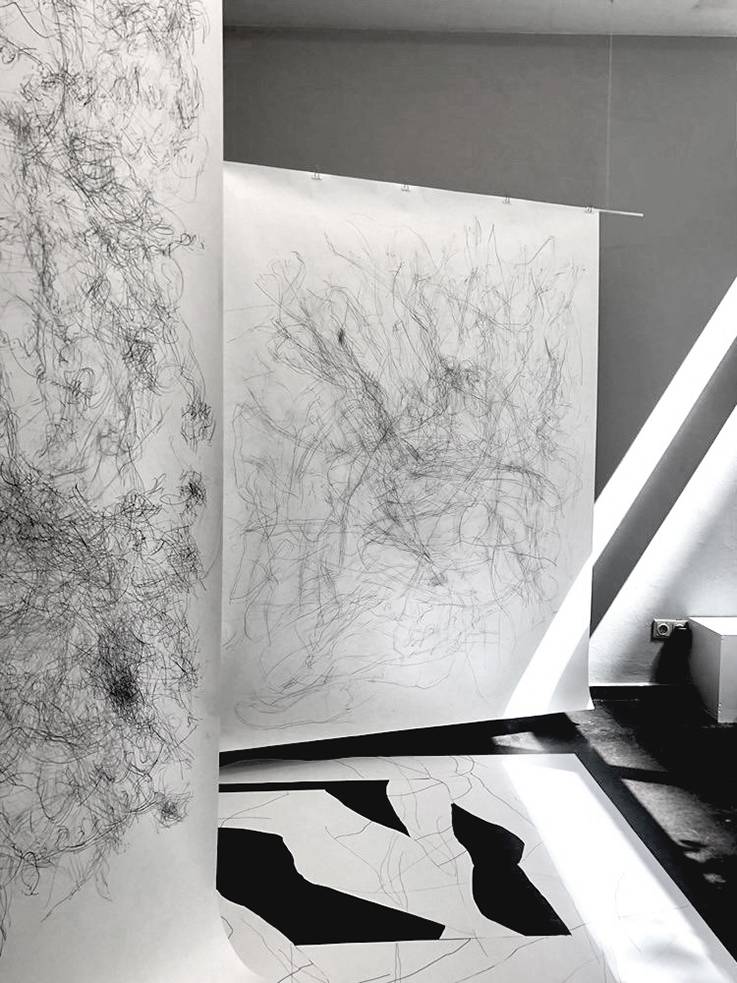 Exhibition view
Katja Pudor, I feel like a dancer, a choreographer, a pianist, 2021

CHARTA #1 _Movement and Space // frontviews at Haunt
Group show with Vanessa Enriquez I Timo Herbst I Katja Pudor I Andreas Schmid I Esther Stocker & Anna-Maria Bogner
curated by Jan-Philipp Fruehsorge and Stephan Klee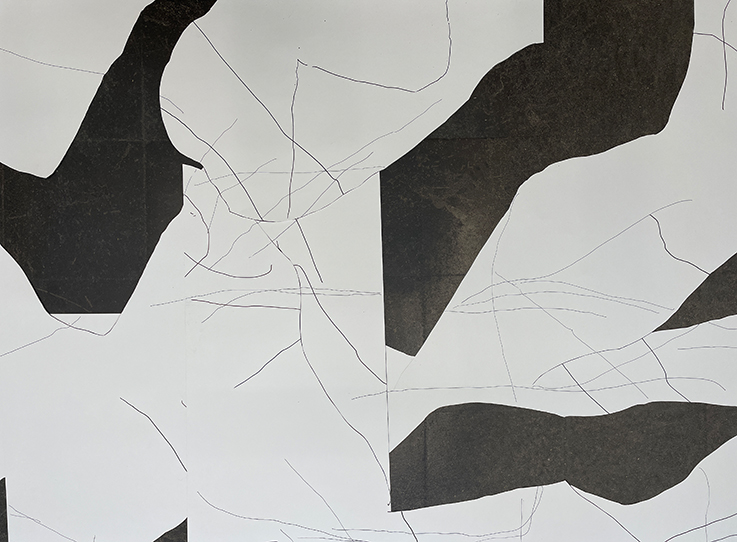 Studio view