Urania Universum, 2018
Linocut from multiple plates on book pages

Die Seiten des Jahrbuches Urania Universum¹ (Band 14, 1968), werden mit eigens dafür hergestellten Druckplatten bedruckt. Mit jedem Druckvorgang ist weniger von den ursprünglichen Informationen sichtbar. Systemgebundenes Wissen wird konserviert.
¹ Urania Universum ist eine Reihe von populärwissenschaftlichen Jahrbüchern für Wissenschaft, Technik, Kultur, Sport und Unterhaltung
und ist im Urania Verlag Leipzig/Jena von 1955 - 1990 erschienen.
The pages of the yearbook Urania Universum (Volume 14, 1968), are printed with printing plates specially produced for this purpose. With each printing process, less of the original information is visible. System-bound knowledge is conserved.
¹ Urania Universum is a series of popular science yearbooks for science, technology, culture, sports and entertainment,
published by Urania Verlag Leipzig/Jena between 1955 and 1990.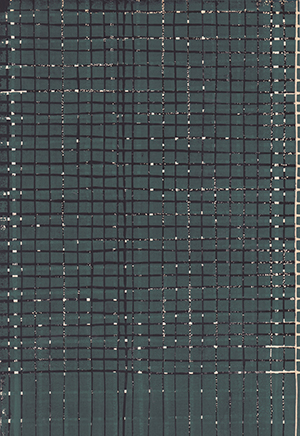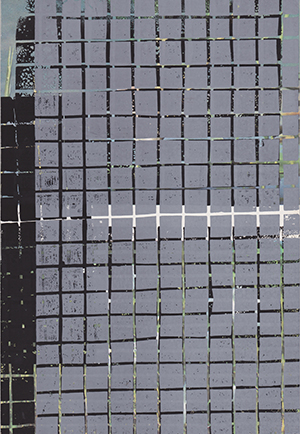 Exhibition view
SW _Groupexhibition
curated by Andrea van Reimersdahl
Berlin-Weekly, Berlin, 2018